Here are a selection of some of my earlier quilts:
This was to be a small sized disappearing 9-patch, but I decided to make it much larger, which required some fancy math to scale up the pattern half way through, but it worked!
This quilt is my attempt to follow the Fibonacci sequence that determines the golden mean.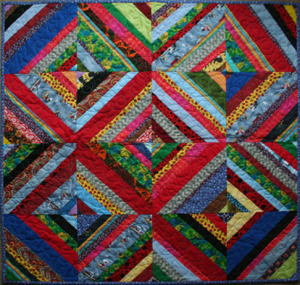 My first string quilt, on the diagonal.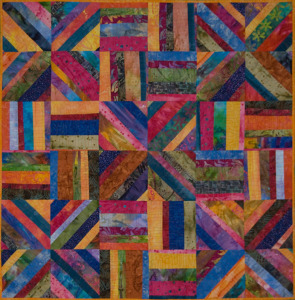 My second string quilt, mixing diagonals with horizontal and verticals.